Dynamic events
Create connection, expand thinking, inspire action
Consider Susan as a guest speaker for a client event or professional conference. With a comfortable and engaging style, she offers an insightful approach to the topic of legacy that is both highly personal and immediately actionable, inspiring awareness of ourselves as both carriers and creators of the kind of enduring influence that enriches the lives of others in our families, communities and professions.  Each presentation is tailored to the goals of hosting organization. See a sampling of topics below. Read the list of organizations that have brought Susan in over the years.
Susan is a very experienced speaker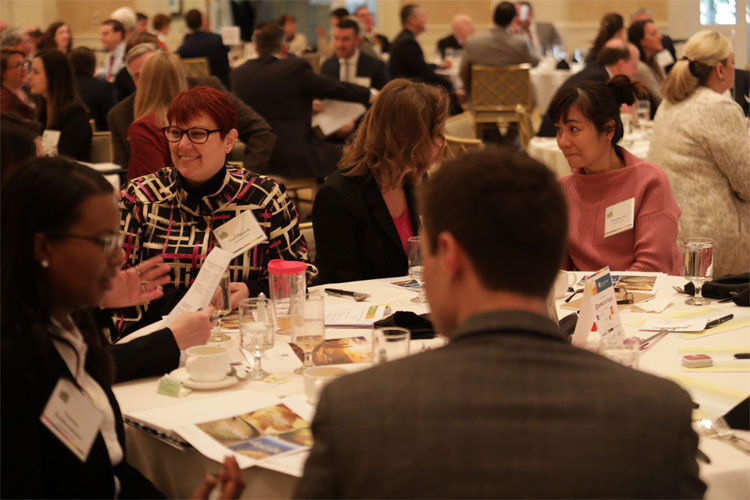 Programs for clients and donors
Out-of-the-ordinary events that educate, engage and inspire
Offered in-person or remotely
Response: "A wonderful presenter of wonderful content…"  
More than Money: What will your legacy be?
A lively, interactive and feel-good event that broadens the definitions of wealth and legacy to include the irreplaceable intangibles of relationships and heritage, stories, values and experiences.  Through shared stories and exercises, we'll consider how those dimensions of personal and family wealth can be passed down and expressed in action, including through an ethical will.
Writing an Ethical Will: A legacy of love and values
A program that is both inspiring and practical, with a specific focus on ethical wills, expressions of donor intent and letters of wishes to trustees.  An historical, literary and legal overview of non-binding personal legacy documents is followed by hands-on exercises allowing attendees to begin to imagine and shape their own letter to family members, successors or trustees.
Your History, Your Values:
The story behind the money
A non-binding letter, or ethical will, can be an excellent instrument for clients to share their personal perspective on the assets their heirs will receive or manage. This program will introduce a straighforward, three-part structure for composing a letter that can tell the story behind the wealth, give voice to values on the subject of money, and express hopes and dreams for heirs.
Embracing Your Inner Matriarch
A program designed for women, of all ages. After a fun look at the stereotypes that surround the word, we'll work to bring the idea of matriarch into the 21st century and into the lives of each attendee. In a series of engaging, interactive exercises, women will consider for themselves the dimensions of personal leadership they would like to take within their families, and leave with a clearer sense of their own possibilities, regardless of how old they are.
Send your clients home with a special gift
Life Legacy Cards private labeled with your logo or message make a memorable, affordable takeaway gift that brings the meaning and value of the event into their homes for use with family and friends.
Private label option also available for The Wealth of Your Life guidebook.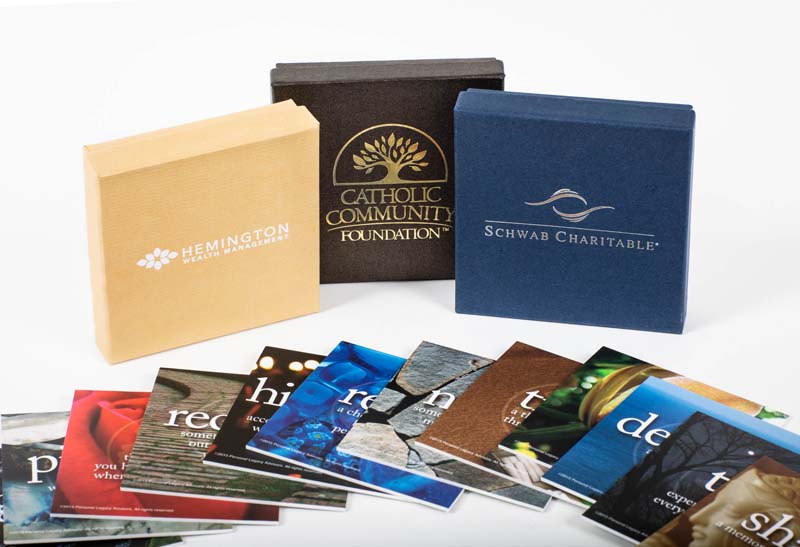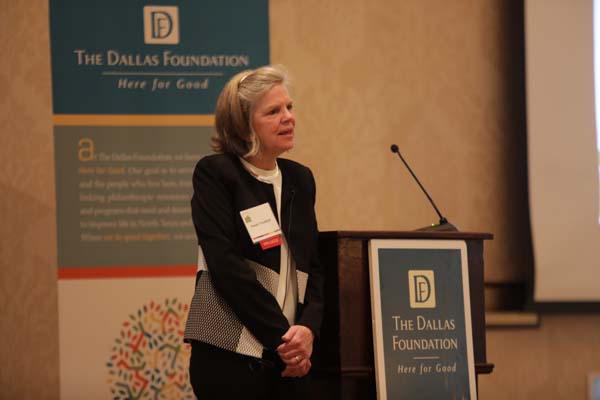 Programs for professionals
Presentations and training for those in estate, financial, philanthropic planning, human resources or development; offered either in-person or on-line
Legacy Conversations: The value of introducing ethical wills to your clients
Educate clients about the valuable benefits of writing non-binding personal legacy letters to heirs, successors and trustees as part of an approach to legacy planning that goes beyond mere allocation of financial assets. Get an historical, literary and legal overview of ethical wills, expressions of donor intent and letters of wishes to trustees, along with a host of practical suggestions for introducing the instrument to clients.
What Their Stories Reveal: A story-based approach for understanding a client's values
Add a tool to your client relationship toolbox with an easy to learn technique to advance insightful conversations by capitalizing on a story or two from their lives. Practice the technique with the Life Legacy Conversations Cards to understand the approach and to experience its potential for use in almost any conversation you wish to steer to a more productive, personal level.
Contact Susan Turnbull about presentations, materials or services.
Sign up for our email newsletter. Get two helpful references:
List of Values

The Neglected Step in Planning: Consciously Transmitting Intangible Wealth